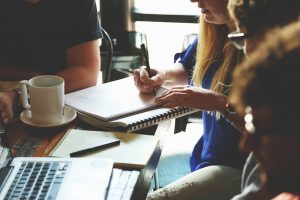 Starting a new business isn't easy – especially in the technical age we live in. Because so much of the modern business infrastructure and marketing rely on web-based technologies, you need someone in our corner who can help you construct a technologically solid foundation beneath your business vision.
And that is where Blink;Tech comes in. We specialize in helping entrepreneurs just like you bring their innovative ideas to the web. As a startup facilitator, we understand the needs of business, and have the technical experience and innovative approaches that will help your business stand out from the crowd.
Among the many important benchmarks we can quickly and effectively help you accomplish:
Develop your brand, logo, and messaging
Assess your namespace and competition
Build a state-of-the-art website, e-commerce platform, or other web application
Create and launch a customized marketing strategy
Increase your web traffic
Grow your social media following
Improve your results in organic search
Drive conversions, leads, and sales
Provide meaningful and relevant analytics reporting
Contact Us Today for a FREE Consultation
Call us now to discuss your business startup vision, and find out how you can make your mark on the web!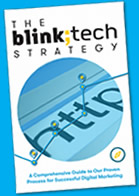 NOT READY TO TAKE THE NEXT STEP? DOWNLOAD OUR FREE DIGITAL MARKETING GUIDE!