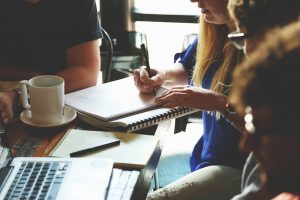 Starting a business can be one of the most daunting and rewarding endeavors one can undertake. And because so many aspects of modern business rely on web-based technologies, there can be a mountain of technical and security considerations that must be faced. Where do you begin?
Blink;Tech specializes in helping entrepreneurs like you bring their innovative ideas to the web. As a startup facilitator, we understand the needs of business, and have the technical experience and innovative approaches that will help your business stand out from the crowd.  We are a true tech partner.
We Build Comprehensive Web Spaces
At Blink;Tech we take a holistic approach to your web presence. We understand that success means listening to you, the client, to fully understand your vision, needs, and goals. Only then do we integrate our technical expertise with most powerful digital marketing strategies to build you a comprehensive web footprint that is robust, reflects your brand and messaging, and is designed with your success in mind.
To learn more about the many digital marketing strategies and tech services we offer, please visit our Services page.
Modernizing An Established Business
Having a solid web presence and leveraging inbound marketing strategies are just as critical for even the most long-established of brick and mortar businesses. We can help your older business reevaluate, rebrand, or retool for our modern, web-centric world and help you reignite the passion and inspiration needed to compete in a mobile-driven, digital age.
St Pete, The Startup Capital Of Florida
While we work with businesses all over Florida, the U.S., and Canada, we are proud to call St. Petersburg, Florida our home base. The Gulf Coast city has become the center point for innovation and entrepreneurialism in the state, and has garnered some pretty impressive rankings including:
#1 Best Cities for Women to Start a Business (Business.org, 2018)

#4 Most Affordable Metro for Startups (LawnStarter, 2016)

#15 Top 25 Cities for Small Business (Biz2Credit, 2016)
Whether you have a local, national, or international business idea, our friendly, professional team is here to help. Call us today at (941) 548-9950 or email us below!