One of the best parts of our job is shining a light on the creativity and ingenuity of local businesses and the people behind them.
Most recently, we've had the pleasure of working with two delightful "self-taught" Sarasota artists, Jen Gerkin and Kathleen Schulte, to give form, substance, and energy to their home-grown natural jewelry business, The Knotted Stone.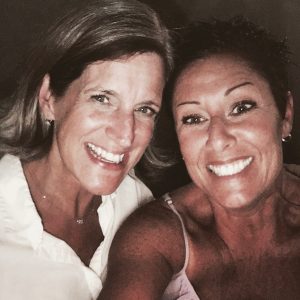 From the start, it was clear that this was more than just a business to Jen and Kathleen. The Knotted Stone is a product of their relationship as best friends who inspired each other to leap into this new adventure and explore their creativity together in a special stage of their lives. Their beautifully hand-woven macrame jewelry, decorated with natural gems, stones, and beads, expresses not only their belief in relationship and friendship, but also their love for Sarasota, and the spirit of serenity and natural beauty to be found everywhere here.
We started at the beginning: the logo. Together, we mined the core story of their business to come up with a logo that would adequately embody their values, style, and essence. The result: a fun, elegant, and unmistakably nautical design with a playful nod to the cords and knots which make up their handmade jewelry.
We then tackled the next essential ingredient for a business in this technical age: a killer website.  Because their business is all about the product, we designed The Knotted Stone website with this in mind.  Simple and easy-to-navigate, the website gives visitors quick and easy access to all of their charming products via an online store, where folks can browse or enter specific search terms for a particular item they might have in mind.  The shop also allows visitors to view jewelry by other particulars including price range, bead color, and cord color for a highly customized shopping experience.
The site was built using WordPress, which empowers Kathleen and Jen with the ability to access the backend of their website and make basic changes and additions to the page content, blogs, and products should they choose. We incorporated the latest responsive technology, meaning their site can be viewed accurately and easily navigated on any mobile device, in addition to desktop or laptop computers. We worked closely with Jen and Kathleen to develop the visual theme of the site to ensure that the "feel" of their business's virtual face to the world matched perfectly with their identity as a business.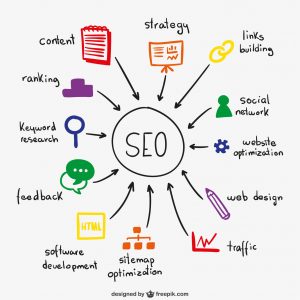 Of course, "build it and they will come" does not ring true in the world of the modern internet. Once a site is up, no matter how gorgeous, robust, and feature-rich it is, it will literally sit collecting cyber-dust unless virtual roads are built to drive web traffic to it. The first step in this process is search engine optimization (SEO) of the website and an assessment of their namespace on the web. Next, we put into motion a comprehensive internet marketing strategy leveraging social media, blogging, and internet advertising, leveraging both "organic" (unpaid) and "paid" methods for engaging traffic.
We all know how important social media is to web presence and business success these days. Utilizing the information, images, and other content provided by and developed with Kathleen and Jen, we developed a Facebook and Pinterest presence to even further extend The Knotted Stone's reach. On an ongoing basis, we'll help them keep their posts fresh and up-to-date as their following grows on both of these platforms.
And last but not least, we've enjoyed getting creative with these two powerful visionaries by creating content that will communicate the authentic character of their business, and also provide a steady stream of ways to build a relationship with customers. The cornerstone of this content was a short video created by our video production team. We were struck by how organically interwoven their story of building a business is with the story of their friendship, as they explain in the video below.
We then worked with them to develop a plan for a carefully-crafted ongoing blog series for their website which will give their customers deeper insight into the craftsmanship of what they wear every day, while also helping driving traffic to their site through search engine optimization. And we'll be monitoring their web analytics closely as their web footprint expands and their business grows.
We have been honored to help these two amazing local entrepreneurs hand-craft their dream, and it's enjoyable to see how our technological expertise is aiding their rise to success as the sales start rolling in. If you want help engineering your digital dreams, please contact us today for a free consultation.