Now that tax day is behind us, we thought it would be both refreshing and fun to take a look at some of the successes we've had with our clients over the past few months and share with you a little of the behind-the-scenes magic we work on here at Blink;Tech.
If you've been following our blog, you probably know that we pay close attention to any news about social media and Internet search. The reason for this is we much prefer good web and social media content that attracts organic traffic for our clients as opposed to paid ads. That being said, pay-per-click advertising is hard to beat for its immediate effect on impressions and visits — especially for newly-launched websites.
In the end, every client's business situation is different and the greatest success comes from a careful blend of both organic and paid strategies. And to show you that we practice what we preach, we'll start this off by putting ourselves in the spotlight.
The Importance of Content and RWD
There is a very good chance you came across this article on Facebook. And now you are on our website. This is a prime example of how solid content mixed with paid advertisements and social media can drive web traffic. Whether you clicked on an actual ad or a post shared by a friend, it was that interplay between organic and paid that brought you to us.
Over the past year this strategy has increased our page views by 278%. Our web traffic has increased by 265% and our unique visits are up 207%. Our average reach with Facebook ads increased 585%. Because we have focused more of our efforts on producing informative, quality content, and kept our advertising budget to a minimum, our ads became more effective and we have a web presence that will continue to work for us long after any pay-per-click campaign has come to an end.
We also strongly encourage everyone to consider responsive web design (RWD) for their websites. RWD is what makes a website adjust to any size screen and makes certain that when someone visits your website on a cell phone or tablet, they don't click away to a competitor's website out of frustration. To illustrate the importance of this, our mobile traffic increased by 4,917% last year. Yes, you read that right. What's even more telling is that our new visits from mobile devices increased by 7,233%. Is your website optimized for mobile?
Just Getting Started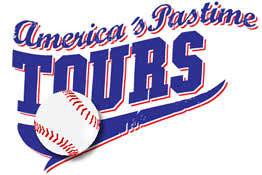 Often clients come to us with an idea for a business and we know how important it is to get their web presence created quickly, but with an eye pointed towards the future. In the three months since the America's Pastime Tours website was launched, we have combined over two million Google and Facebook ad impressions with blogging and organic social media strategies to get this luxury baseball tour company on the road.
In the three months since the site has been live we have hit a nice ratio of incoming traffic sources. Here is the breakdown:
Organic Search: 44%
Direct Clicks (Adwords, etc.): 31%
Facebook: 19%
Referral (external links into the site): 4%
Twitter: 2%
The Power of Social Media on Web Traffic


In January of this year, we started working with Action Realty of Sarasota to help increase luxury real estate broker Daniel Matusiak's site traffic. We utilized our strategic combination of blogging, social media, and pay-per-click advertising — now, let's take a look at the numbers and see how we did.
Comparing the stats for the month of December 2013 (before we started working with Action Realty) with the stats for March 2014, we found the following:
Increase in Unique Visitors: 436%
Increase in Number of Visits: 323%
Increase in Website Hits: 457%
In December of last year, Action Realty had no blog or Facebook page at all. Considering that 52% of web traffic in March of 2014 moved through Facebook ads and blog posts to the website, the power of informative blogs and social media is pretty telling.
Taking It to the Next Level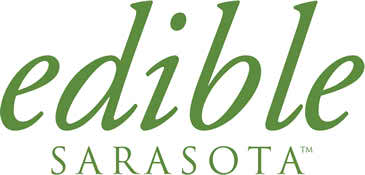 Any business owner with a geographically-oriented business that has been on Facebook for a while will attest to the fact that once you've had a degree of success with people liking and engaging with your Facebook page, things start to level out. It gets harder and harder to get each new page like, no matter how active you are. Taking it to the next level is no easy task.
Edible Sarasota came to us asking for help in increasing their web traffic, social media engagement, and Facebook likes. They already had an impressive 4,500 likes on their Facebook page, which is considerable for a locally-oriented publication, but we were up for the challenge.
We launched a Facebook ad campaign targeted to generate page likes and increase engagement with blog posts that we helped Edible Sarasota produce. Here are the results comparing March 10 through April 14 (35 days) with the previous 35 days (Feb 3 through March 9):
Website traffic from Facebook increased 43%, new visits increased 48%, and a very important consideration, visit duration, increased 18%.
The Facebook page stats are even more impressive. There was an increase of 509 likes, with 373 of them directly attributable to our ad campaign. Not bad for 35 days.
All right. We're done tooting our own horn — for now. But we definitely plan to be sharing many more of these success stories in the future! If you're interested in being one of them, please drop us a line or give us a call. We're more than happy to talk with you about your projects, business ideas or tech questions.